Sampson County 4-H
Find this page at:
go.ncsu.edu/readext?460193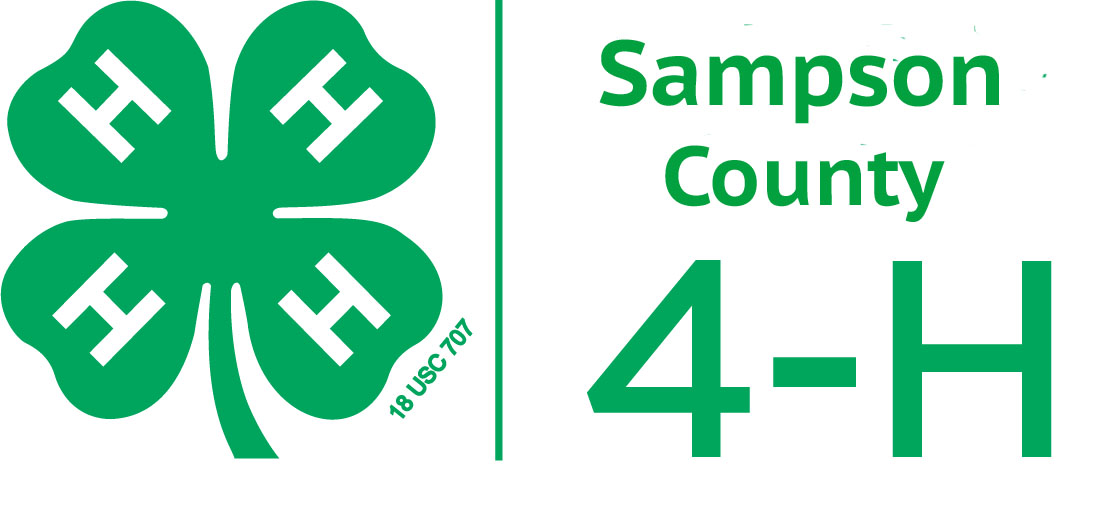 ATTENTION
EFFECTIVE MONDAY OCTOBER 1, 2020 
Our offices will be open to the public, however you will be required to wear a mask while visiting with our staff. All visits will be conducted in our lobby or conference room. Please check in with our secretary before visiting with any of our 4-H staff. If you plan to visit our offices, please call ahead to ensure that that our staff will be in the office. 
HELP US TO HELP YOU
Please complete this survey and let us know what we can do to help you during COVID-19.
4-H ONLINE 2.0: Enrollment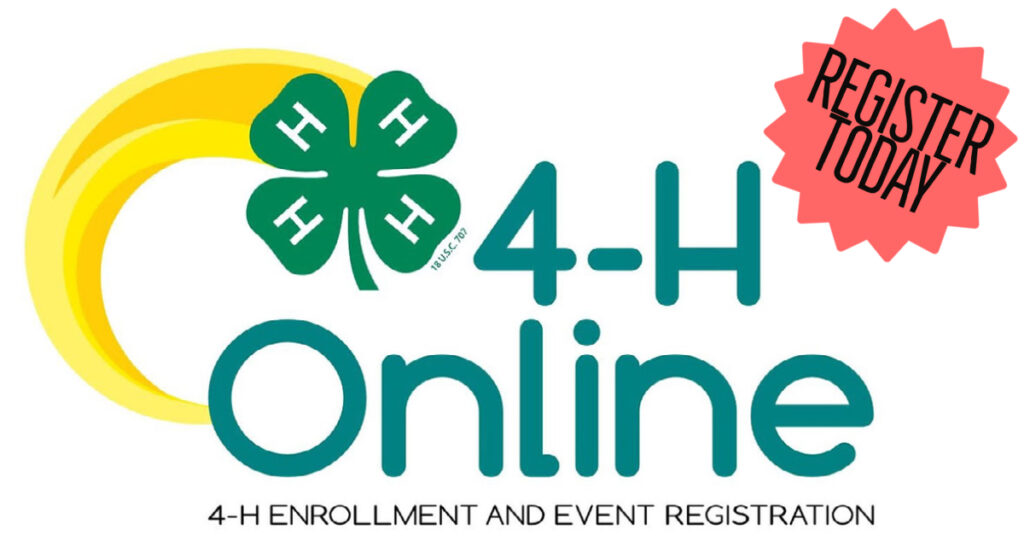 4-H ONLINE 2.0 is now available!
4-H Online 2.0 is where 4-H members will be able to update membership records, health forms, and other authorizations while keeping track of their 4-H career and achievements.
Visit https://sites.google.com/ncsu.edu/nc4honline/home to access helpful information on how to set up your new 4-H Online 2.0 account, register for 4-H events, and to access 4-H Online 2.0!
Did we mention that signing up for 4-H is free?!
__________________
Summer Fun 2021
June -August 2021    REGISTRATION IS OPEN NOW  
Summer fun is open now! Go to 4-H Online 2.0 to register for Summer Fun events! 
For a complete list of Summer Fun opportunities click the link below!
__________________
STEM Night, Boat Float Challenge
RESCHEDULED    DATE TO BE DETERMINED   
Join us as we explore STEM! Bring all the cardboard boxes you have from home, because we will be using them to build boats! 4-H Members will be challenged to design boats that can hold significant weight and float on top of water. CLASS IS LIMITED TO 25 PEOPLE. MASK WILL BE REQUIRED!
To register for this event and many more, go to 4-H Online 2.0!
__________________
Sampson County 4-H Talent Showcase
THE RESULTS!!!!   
Congratulations to all our participants! If you didn't catch our premiere video on Sampson County 4-H's Facebook page, check out all the awesome talent that was submitted for this years Talent Showcase!
Congratulations to the following individuals!
1st Place Individual Vocal: Kaylee L.
1st Place Individual Dance: Madison L.
1st Place Individual Instrumental: Haley M.
2nd Place Individual Instrumental: Stephen C.
Overall Winners: Haley M. and Madison L.
__________________
2020 Outstanding Achievement
2020 Achievement Night      
Due to Covid-19 restrictions, we were unable to hold Achievement Night at the Ag Expo Center has we have in years past. However that is not going to stop us from celebrating with you all the wonderful things that you accomplished last year! 2020 was by far a challenge for everyone. Our way of life was completely changed in the blink of an eye. But some of our 4-H members took it with stride and did some pretty awesome things last year… check it out!
__________________
What is 4-H?
4-H is the largest youth development organization in the United States, with more than 6 million youth involved in various programs and project areas. 4-H is delivered by the 101 Cooperative Extension Offices across the state of North Carolina. We believe in the power of youth. We see that every child has valuable strengths and real influence to improve the world around us. We empower them with leadership, communication and life skills that are needed to succeed in today's world.
How do I get involved?
Getting involved in 4-H is really simple! There is no fee to join or uniforms required for participation. You can participate in 4-H in multiple ways:
Afterschool / In-School Enrichment
Community Clubs
Camps / Day Camps / Workshops
Youth At Large
Afterschool / In-School Enrichment
In some areas, there are 4-H programs offered through your local school. These programs are usually managed by volunteers and/or local extension staff. Youth participate in activities that build leadership and life skills during or after school hours. To check on the availability of these programs or to find an afterschool program, please call us at (910) 592-7161.
Community Clubs
4‑H clubs follow a planned program and offer multiple learning opportunities for youth that are self-directed. Clubs can meet in a variety of locations and typically meet in the evenings and on the weekends. Sampson County 4-H currently has seven 4-H Clubs and two 4-H Groups. Those clubs include but are not limited to:
Majestic Riders 4-H Horse Club
Prime Cuts 4-H Livestock Club
Cookie Clover Scouts 4-H Club
4-H Juntos, Sampson Early College
4-H Juntos, Clinton High & Sampson Middle School
Sampson County 4-H Youth Leaders
For more information on how to get involved with one of our community clubs, please call (910) 592-7161 or email us at elizabeth_rowe@ncsu.edu or genny_thompson@ncsu.edu.
Camps/ Workshops / Day Camps
Sampson County 4-H offers many opportunities for youth of all ages to participate in activities that range from livestock to cooking. During the months of June, July, and August, Sampson County 4-H offers a  variety of summer day camp opinions. Day camp and workshop prices range from $5.00 to $25.00.
4-H youth also have to opportunity to attend week long summer camps at one of our three 4-H Camp Centers. Older youth have to opportunity to participate in several 4-H Teen events that take place during the summer. For more information on how to get involved, please call (910) 592 -7161.
Youth at Large
Did you know that you do not have to be a member of a club to participate in 4-H? If we don't have a club that interests you, you can still participate by being a 4-H Youth at Large Member. Youth at Large are not involved in 4-H Clubs, however still participate in the same events, programs and workshops as normal club members. For more information, please call (910) 592-7161.
How do I join?
North Carolina 4-H is moving forward! Enrollment forms are now paperless! To enroll in Sampson County 4-H, please visit the 4-H Online link below. If you are new to 4-H, you will create a new "family" profile. If you have been involved with 4-H in the past, just update your information and "reactivate" your enrollment. It's really that simple! If your are unsure on the enrollment process, please refer to the help pages below for tips on how to register. If you are still having problems, please contact Genny Thompson or Elizabeth Merrill at 910-592-7161 and we will be glad to assist you.
REGISTER FOR SAMPSON COUNTY 4-H!
https://northcarolina.4honline.com/Login
Need help? Click the link below for instructions on how to register.
Creating a Family Profile _4Honline
How Do I Start a 4-H Club?
So you are thinking about starting a 4-H club? That's great! There are a couple of things that you will need in order to start a 4-H Club in your area or community.
A responsible and willing adult volunteer. Co-Leaders are welcomed!
Five youth from at least two or more families
A place to meet (We can help!)
It's really that simple! If you are thinking about starting a 4-H club, please contact Genny Thompson or Elizabeth Merrill and schedule an appointment to talk about the goals and ideas you have and to help you get started!
4-H Club Resources
Below are some resources for new and existing 4-H Clubs. ALL FORMS MUST BE RENEWED EACH YEAR! If you have any questions regarding any of the following forms, please contact our offices at 910-592-7161.
Club Charter Application (Update Annually)
4-H Financial Report Form (Update Annually)
4-H Group Tax Exemption Authorization (New Clubs)
Directions on Applying for EIN and Filing Epostcard
Club Meeting and Program Planning
Filing IRS 990N Form Directions
North_Carolina_4-H_Registration (Update Annually)
Non-discrimination Statement Form 2019 (Update Annually)
Follow us on Facebook, Twitter, or Instagram!
Facebook (Sampson County 4-H)
Twitter / Instagram (sampson4hnc)