What Is the Swine Identification Bill and Does It Pertain to Me?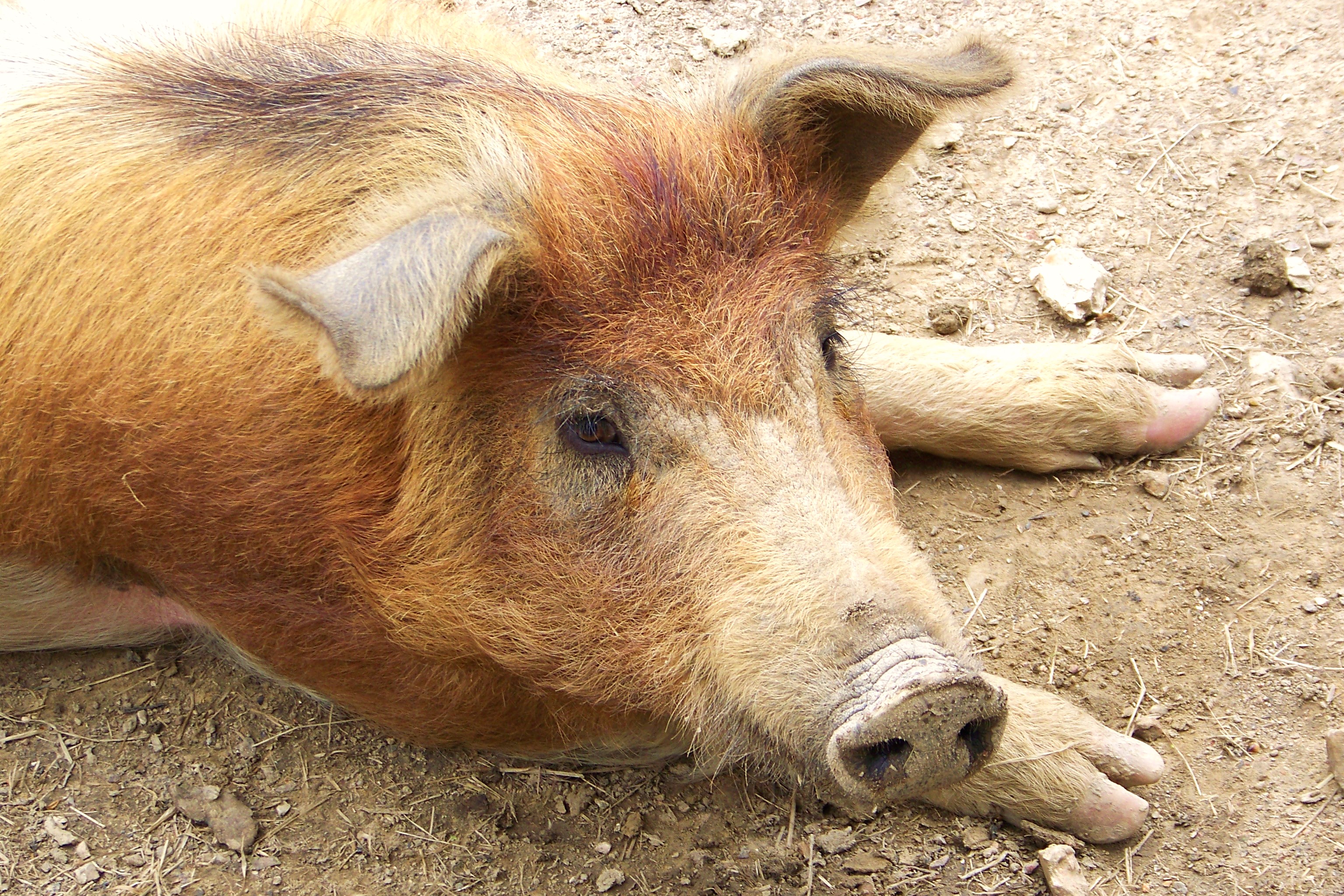 The Swine Identification Bill states that all live swine that are transported on public roads must have a form of identification that is approved by the State Veterinarian. This bill was brought about in an attempt to hinder the illegal movement of feral swine in North Carolina.  Most people in North Carolina are unaware of this bill even though breaking this new law can result in a large penalty. The penalty for transporting feral swine is $5,000 a head. This bill is important to anyone who plans on transporting swine on a public road. The penalties for breaking this law can be enforced by all law enforcement but is not being enforced heavily at this point and time. It is important to get the word out about this new law especially in Sampson County because hog farming is so prevalent here. There are many questions surrounding this new law and I would like to take this time to answer a few of them.
Where can I get these required tags and will they cost me anything?
To obtain your official tags you can call the State Veterinarian (919-733-7601).  They will assign you a Farm ID or a State ID if you do not currently have one already. You will need to give your name, address, etc. There will be no cost in obtaining these tags. You will be provided with a minimum of 25 tags that have your specific ID on them.
Can I give out or borrow someone else's tags?
No, it is important to note that tags cannot be borrowed from other farmers. Each ID tag is associated with an individual farm. If you are caught doing so there will be a $1,000 penalty for each tag used that is not yours.
If I have a few hogs and they never leave the farm, do I still have to tag them?
No, hogs that are raised on your farm for consumption that never leave do not have to be tagged. The identification of swine is only required if they are being transported on a public road.
Will a veterinarian have to examine my swine before movement? Will a veterinarian inspect my farm before I can receive my tags?
No, you can move the tagged hogs without health examinations as long as the movement stays within state lines. Health certificates may be required from a veterinarian if the movement leaves the state. Also, to receive your tags you will not have to be inspected by the State Veterinarian. Once you have applied for your tags, they will be delivered to you free of charge and without any sort of an inspection of your farm.
The feral swine problem in North Carolina is getting worse and this new law will help to control the population of feral swine. With any new law or change, some inconvenience is brought about to law-abiding citizens. It is my opinion that the state is doing everything they can to minimize the headache to legitimate small farmers in regards to cost and time. While at the same time maximizing the penalty for illegally transporting feral swine.
If you have more questions in regards to the Swine Identification Bill, you can contact me at the Sampson County Cooperative Extension office. Contact information is listed below:
 Max Knowles
Livestock Extension Agent
Sampson County Center
55 Agriculture Pl
Clinton, NC 28328
(910) 592-7161
(910) 592-9513 fax
Was the information on this page helpful?
This page can also be accessed from:
go.ncsu.edu/readext?203463